Train radio battery steam locomotive, type 99 of the DR, G Scale garden railway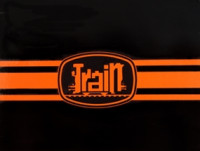 This product is currently not available.
Order number:

ZR-757-5802
Radio steam locomotive 27 MHz, track G of the type 99 6001-4 of the Deutsche Reichsbahn DR after...
more
Product information "Train radio battery steam locomotive, type 99 of the DR, G Scale garden railway"
Radio steam locomotive 27 MHz, track G of the type 99 6001-4 of the Deutsche Reichsbahn DR after the model of the Harz narrow-gauge railway HSB, epoch 5.

Important NOTE:

This new locomotive from China we unpacked and general overhauled within 4 to 5 hours of work, so that it has a good quality. More than 300 locomotives sold speak for themselves. We advise against buying non-reconditioned locomotives. In the meantime, we have gained a great deal of know-how about this locomotive, which has caused us to get these locomotives for repair around the world, which were sold by dealers who sell unopened packs. For more details see below Quality.

Story:

Same as NWE Nordhausen Werningeroder Eisenbahn, but with different inscription. A brass plate of the DR can be added as an option.

This locomotive is the only locomotive with a superheated steam version of 1'C1 ', 1'D1' and 1'E1 ', which is in service today.

Loco plates BR 99 6001-4 and sticker Harz narrow-gauge railway enclosed.
Many expect a locomotive of a well-known German garden railway manufacturer. But it is not, because it is a battery locomotive with radio remote control.

Use of the locomotive outside Germany.

Please note: We may not deliver batteries and chargers because of different legal regulations in other European countries, because we have no corresponding registration in each EU country. Only within Germany we have the approval. However, you will find in your country manufacturers approved and registered batteries and chargers for little money as RC Tamiya charger with 7.2 volts with Tamiya plug and as a 7.2 volt RC battery with Tamiya plug. We therefore take you from the pack of this locomotive. Chargers are not allowed to be delivered to England because of the other plug standard. Overseas shipping of NiMH batteries by aircraft is prohibited, as they could have a short circuit or explode. In Germany we have a WEEE registration no. DE 91841063 in waste electrical equipment register EAR for this locomotive with all components. We are obliged to take back this device as electronic waste for free. We have registered for this locomotive as a manufacturer, because Train has not registered. After all, Train has the necessary declarations of conformity and approval for all components of this locomotive and the whole for the EU.

Locomotive suitable for radius 600mm

This locomotive is a sales racer at ZENNER: We largely solved technical problems with this locomotive from China.
The biggest problem, the laterally displaceable play of the middle axis is now big enough, so that the radius R = 600mm can be traveled.

Technical specifications:
- LüP 410mm,
- Locomotive with Ni MH battery operated, with 7.2 volts. When fully charged, the battery has up to 8 volts.
- The motor is designed for more than 7.2 volts and has at both ends a gear screw, which drives two axles front and rear. The middle wheel is not driven by the linkage.
- Option: second battery has room. Please order now. This also increases the engine weight.
- Remarkable details in the cab, fittings, firebox, inserted windows, opening doors.
- Fine lettering in German. In lieu of Deutsche Reichsbahn and HSB is for licensing Harbor Station (HBS).
- Matching stickers for the Harz Narrow Gauge Railway and locomotive numbers 99-6001-4 are enclosed.
- SGS documents on electromagnetic compatibility can be ordered as a PDF file.
- Powerful sound module with steam noise, track rattle, bell and pipes. The steam noise does not depend on the speed of the engine. The different sounds are played in succession. The sound is switchable.
- LED peak signal changes with the direction of travel at higher speeds. Two lights at both ends are blue. They can be exchanged for white luminous lamps.
- The radio remote control has two channels for two locomotives, which can be controlled simultaneously with a radio.
- with LGB identical couplings at both ends. Central buffer.
- Two function switches in the cab to set the frequency of the two radio channels and to switch the sound module on / off.
- On-Off switch for radio on the locomotive by moving the box front up next to the steam pressure boiler.
- The locomotive can be stopped in four ways:
a) Switch box to loc on off
b) Lever on remote control in center position
c) emergency stop button on remote control
d) Remote control switch
- Triple LED headlight, front and rear.
- The loco looks very good and big and is executed in great detail.
- She is not dependent on brass tracks, but also drives on plastic tracks.
- Locomotive retrofit
- You can open Füherhaus doors. They are closed by springs.
- Since the battery is now lower, it can not be replaced without opening the locomotive. The locomotive is charged by opening the boiler lid and connecting the charger with the Tamiya plug.

see also picture inside in the driver's cab:
2 function switches in the cab for sound and radio channel selection
Radio, battery, accessories and spare parts
Radio remote control switches the sound module on and off.
The remote control also allows a quick stop.
9 Volt Rectangular Battery for radio remote control included. Please make sure that the battery voltage does not fall below 9 volts.
NiHM Accupack 7.2 Volt with Tamiya plug
Charger 220 Volt, with Tamiya plug
Numerous spare parts for this locomotive available in the Zenner shop
Operating instructions in English and Deusch.
A little exercise with the remote control is necessary because the zero point of the control lever for the stoppage of the locomotive without practice is not easy to find, so the way is very small. This makes some railroaders in the beginning problems. By placing your hand on the remote control, you can operate this lever more sensitively.

The zero point and also the forward and reverse speed can be adjusted. We will tell you how to do it on request.
Ideal fit our train cars in red, green and blue after the models of the Deutsche Reichsbahn or Harzbahn HSB to Lok, as well as the HSB cars Train-Line 45 and LGB

Manufacturer:

Manufacturer is the company Newqida from China with the brand name TRAIN for your garden rail model. ZENNER has numerous spare parts in stock. So you do not have to worry about most spare parts. TRAIN has also installed the radio of RC radio cars and a battery in the locomotive and used a standard sound module from China. Therefore, it has technically nothing to do with the well-known German track G-brand.

Quality:
The appearance is hardly distinguishable from another known German manufacturer. After our fine tuning and interventions, it is of good quality, but does not match the quality of the original when storing the wheels and some other items. An examination of each locomotive is necessary because our Chinese subcontractor has fluctuating quality. The parts themselves are well sprayed but usually there are assembly errors, depending on the employee. Therefore each locomotive will be extensively tested and reworked in more than 25 positions before we deliver it. The initially annoying sewing machine clatter of the control (linkage) is eliminated by us, so that the locomotive runs smoothly. Now, after many tolerances are right, it works well even with tight radii.
Guarantee:
We give a two-year warranty, the bill being your guarantee. We can help customers who purchased the original TRAIN locomotive before and encounter technical problems.

If the locomotive is not overhauled, it has the following characteristics

- Wireless does not work or range low (1 to 4m)

- No radius 600mm passable

- Forward-reverse speed not equal to forward speed

- Engine loud, rough and running restless. You hear a rattle like a sewing machine

- Many molded parts not properly deburred

- Wrong track set

- incorrect assembly, transport damage, scratches, adhesive stains

- Motor worm, bearing and double gear wear out quickly.

With ZENNER you get after the improvements a high quality locomotive
Instructions for the correct use of the radio and the battery
The batteries should be as full as possible. The voltage should not fall below 7 volts, otherwise the range decreases.
It is best to buy an extra battery of 1800 mHa, 2400 MAh or 4500 MAh to quickly replace the battery or increase the operating time and to prevent the radio range from decreasing too quickly. As standard, the locomotive is delivered with a battery of 1800 mAh, with which you can drive for about 2 hours, if few cars are attached to it and / or there is little incline in the terrain.
Please do not charge the battery for too long and never at night or you buy a high quality charger with defeat device and Tamiya plug. Please watch the charging process. If the battery gets very hot, you have charged too much. Then the life is shortened.
If you are not satisfied with the range (under 10m), ask us for an antenna with 89cm length.
Locomotive variants, which you can also order
1) Conversion to analog operation with power from the track as a kit.

The drive has space for retrofittable LGB power shoes as well as for 6 LGB carbon brushes. The guides are already sprayed. The train series engine is loadable up to 12 volts with transformer. An LGB transformer works between 6 and 22 volts. It would be possible to fully overload the Fahrrahrreglers an overload of the engine. The locomotive would drive too fast. ZENNER usually incorporates the original LGB drive. Zenner has also found a solution, so that the voltage is halved. This allows the locomotive to be controlled analogously with a transformer. The locomotive drives with it analog and with the right speed. The plastic wheels have to be exchanged for LGB stainless steel wheelsets.
2) Lok like 1 but with Massoth DCC decoder
3) Locomotive with WLAN radio module and battery operation. The locomotive is controlled via an app with smartphone.

Spare Parts:
We have radio remote controls, locomotive body parts, loco parts, numerous accessories, various rechargeable batteries and chargers, replacement engines, completely revised drives and replacement locomotives for you in stock

Driving:
Please switch off the remote control at each standstill and with a longer stop also the switch on the locomotive. Otherwise, the batteries are empty faster, otherwise the locomotive wants to communicate permanently with the remote control.

Legal note: The locomotive is only suitable for persons over 14 years. Please also note that fingers should not come between the rods.

* Tamiya and LGB are registered trademarks
Related links to "Train radio battery steam locomotive, type 99 of the DR, G Scale garden railway"
Read, write and discuss reviews...
more
Customer evaluation for "Train radio battery steam locomotive, type 99 of the DR, G Scale garden railway"
From:
F. Jatzke
On:
24 Sep 2014
Bewertung der Lok
Die optische Verarbeitung der Lok macht einen sehr guten Eindruck.
Der Motor surrt etwas sehr laut bei niedriger Geschwindigkeit. Kleine Kurvenradien, kein Problem. Die Funkfernbedienung macht das was sie soll.
Der Sound ist der Selbe, wie bei kleinen Kindereisenbahnen vom Supermarkt, ist zwar laut aber nicht bewegend.Fuer den Garten ist die Lok eine Bereicherung in Verbinung mit den passenden LGB-Wagen.
Fuer den Preis, kann man sie durchaus empfehlen.
Write an evaluation
Evaluations will be activated after verification.